As a smart shop owner, you should aware of the importance of the finance reports. From Shopify, you can take a view of them on the Finances summary page. Before going to the main part of this post, I recommend you to read this opening which tells you about what exactly the finance report is and the important role it plays in the success of a business.
The finance reports are methods of synthesizing data from accounting documents according to general economic indicators, which systematically reflects the current assets, sources of enterprise assets, the situation and results of operations, business performance, cash flow and the use of capital in a period of time. Thus, the finance report is both an accounting method and a means of expressing and transmitting financial accounting information to users for making economic decisions.
From Shopify which is an e-commerce platform, you also have such a helpful feature to view your finance reports of your online store. It will be much more convenient for you to make a decision which is the best oriented. Thanks to this, your shop will be developed day by day.
This writing is a transparent tutorial to guide you to view the Finances summary page where the finance reports are displayed.
How to view the Finances summary page
Step 1: Go to Analytics
Make sure to log in your Shopify account to access the admin page. Then, click Analytics section.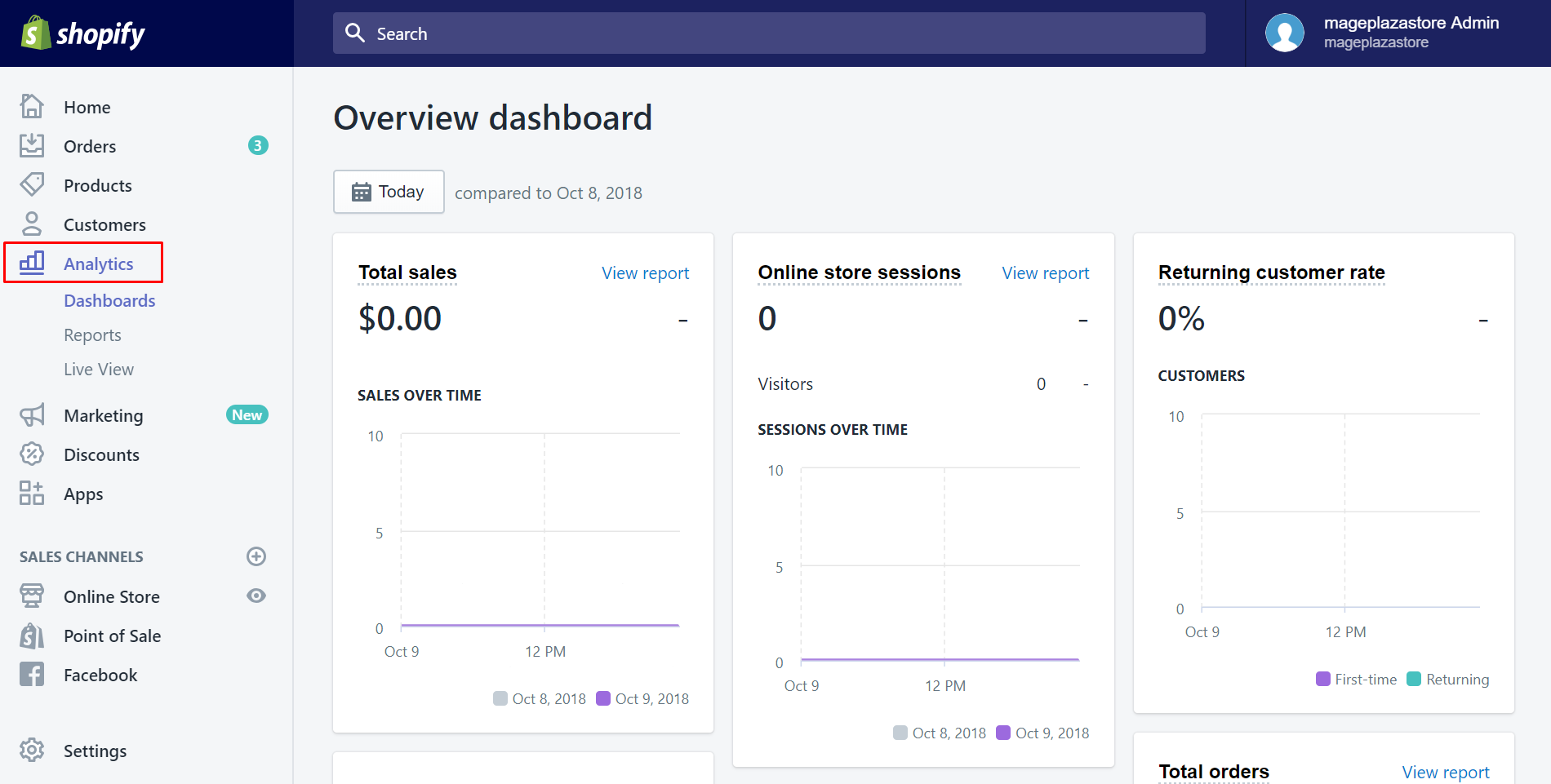 Step 2: Go to Reports
After clicking on Analytics button, it will automatically go to the first section called Dashboard. In this step, make sure you select the second section by tapping on Reports.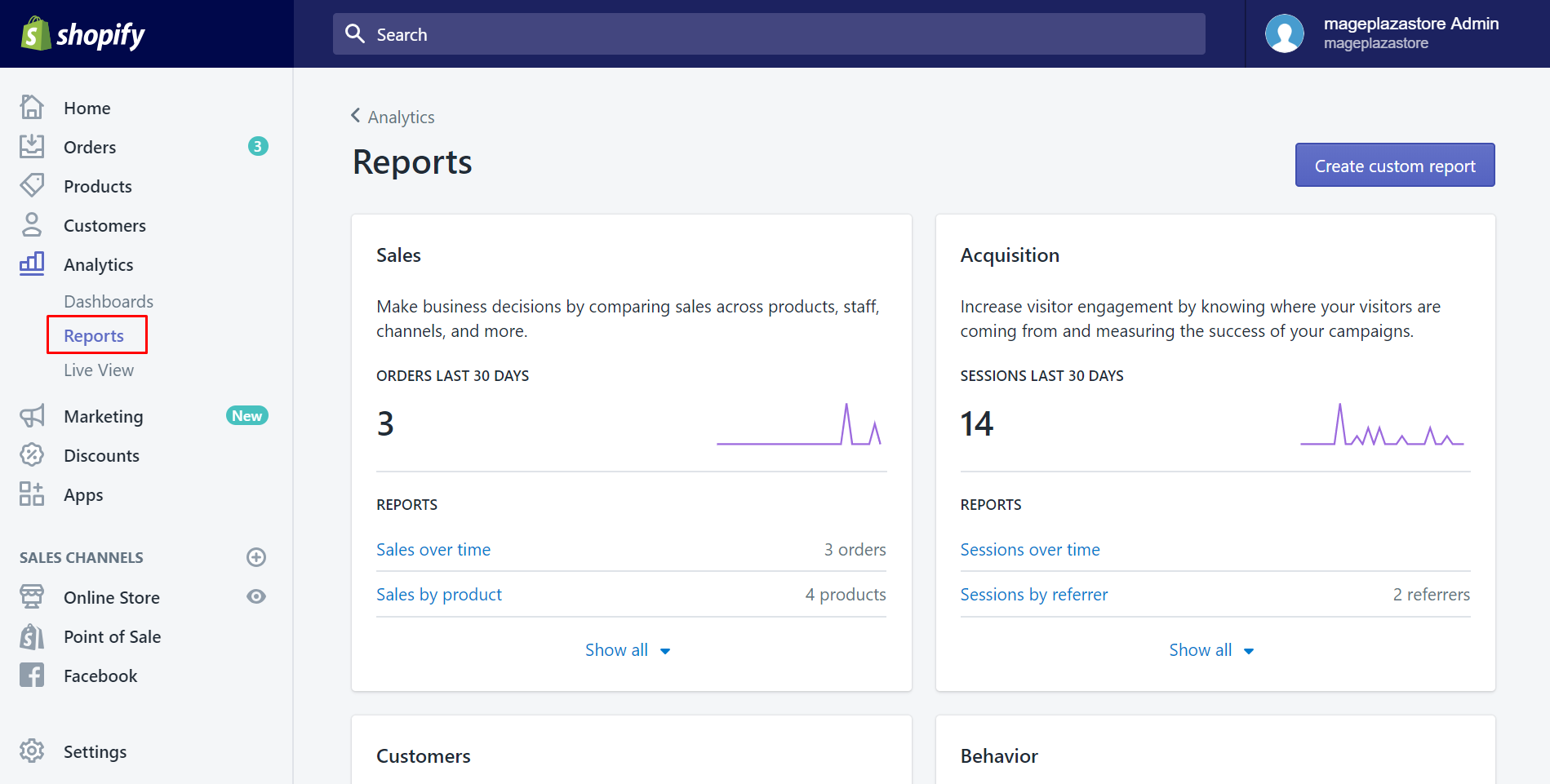 Step 3: Click Finances summary
Afterward, scroll down to see the Finance section. From this, you can view all of the affairs involved in finance. To see the finance reports, choose Finances summary.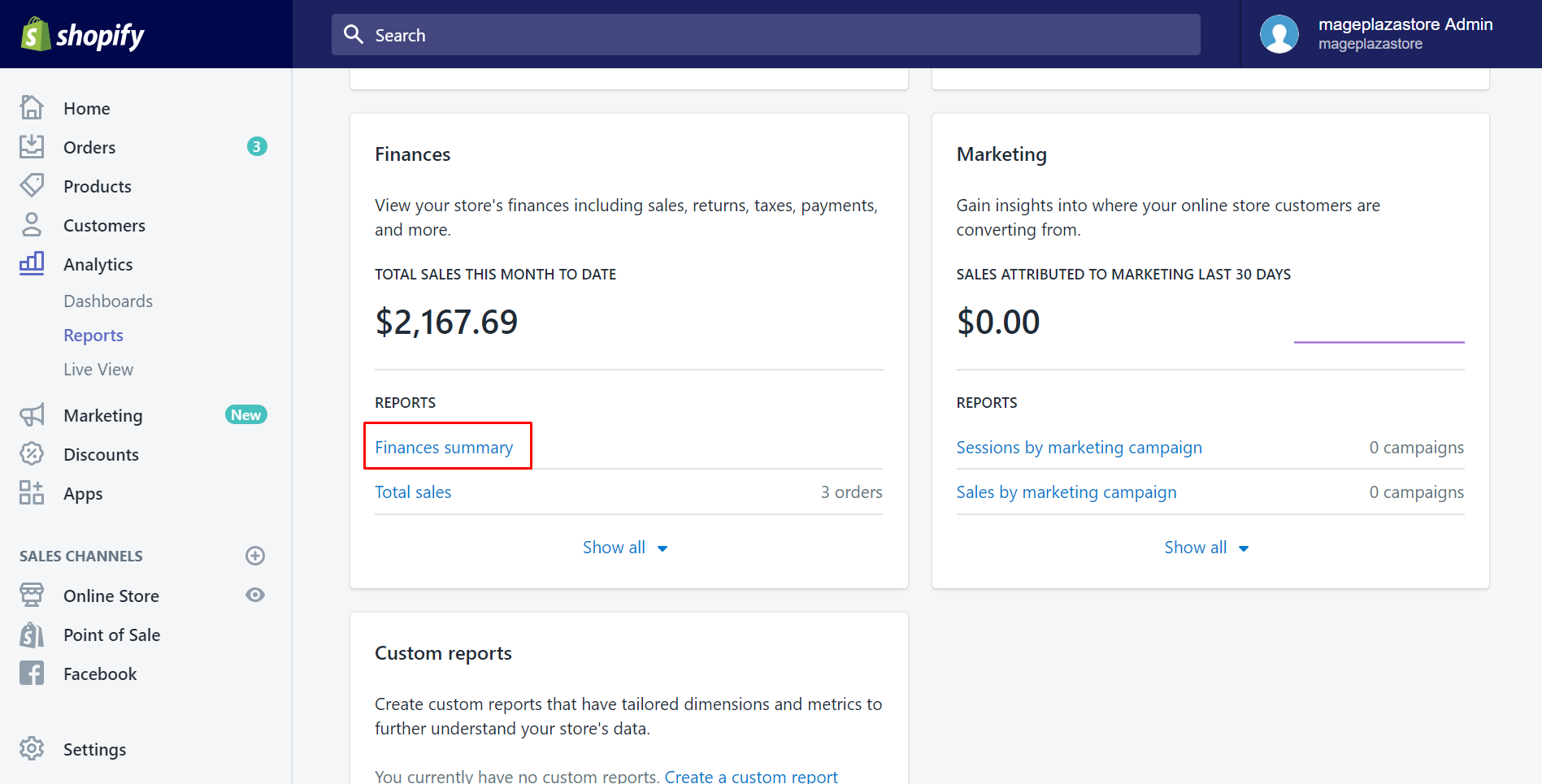 Then, you will access to Finances summary page. As you can see on this page, there are three categories: Sales, Payments, and Liabilities. Take an overview of your sales, payments and gift card data. They are recorded for a specific timeframe.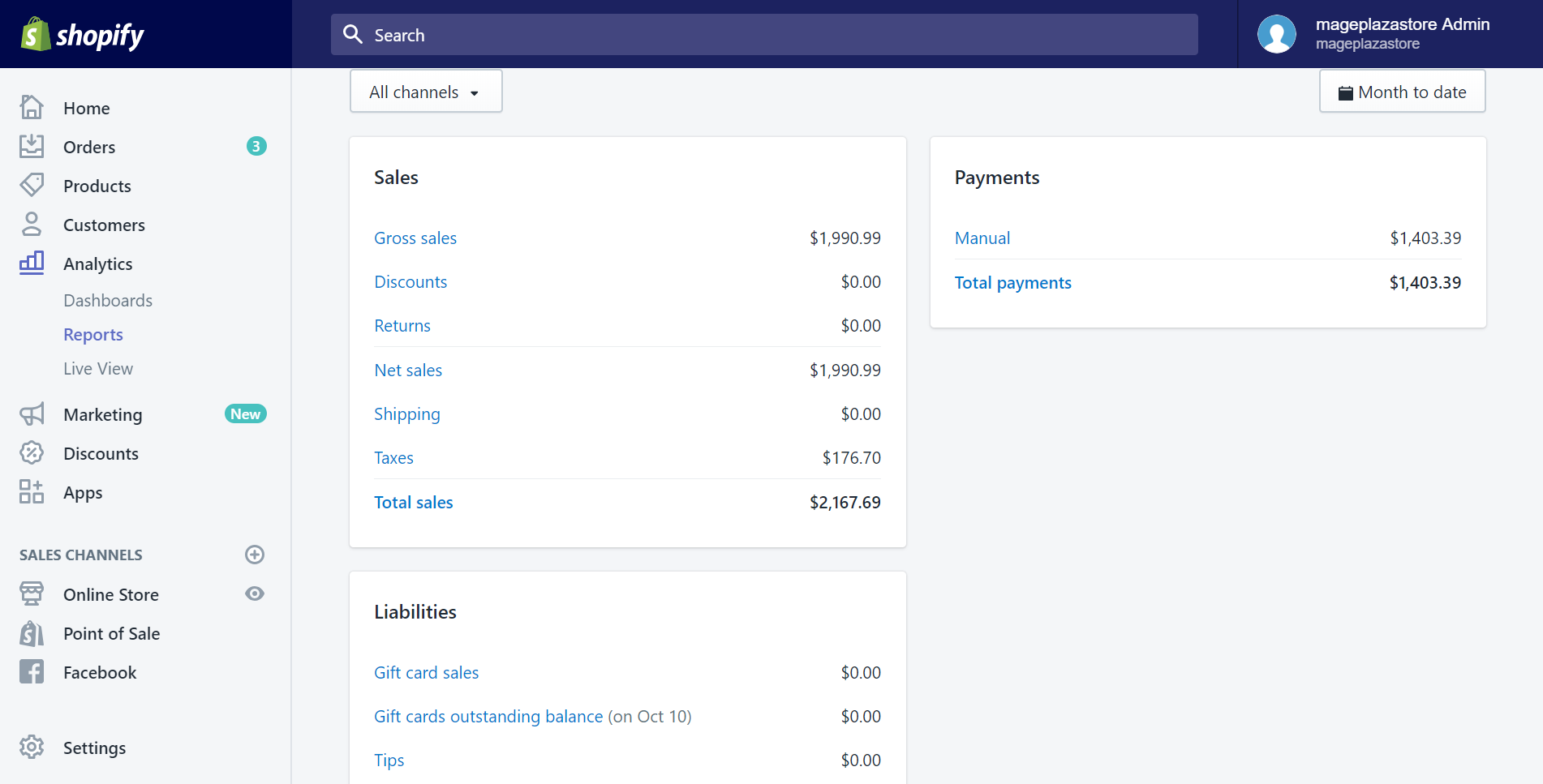 From each section, you can view a detailed report by clicking on the smaller sections there. Thanks to this, you can consider about which has been already archived and which need to improve.
Step 4: Optional
This step is optional. You can finish without doing it. However, you are encouraged to read. To see more transparent, you can select a channel by clicking on the All channels bottom and choosing the one you expected.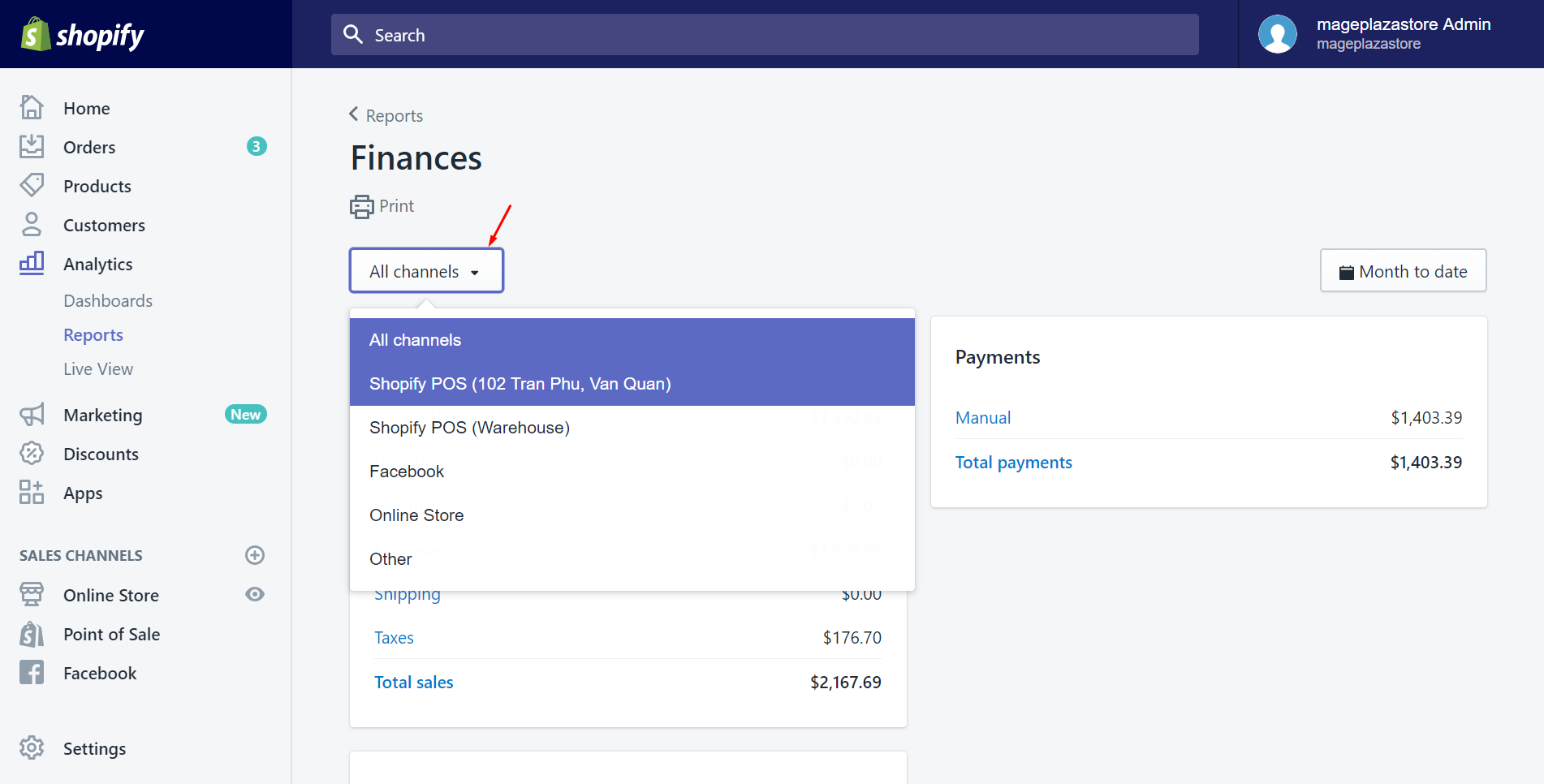 You are able to choose a date range also. The report data will be shown in the selected period so that you can do research for the specific time.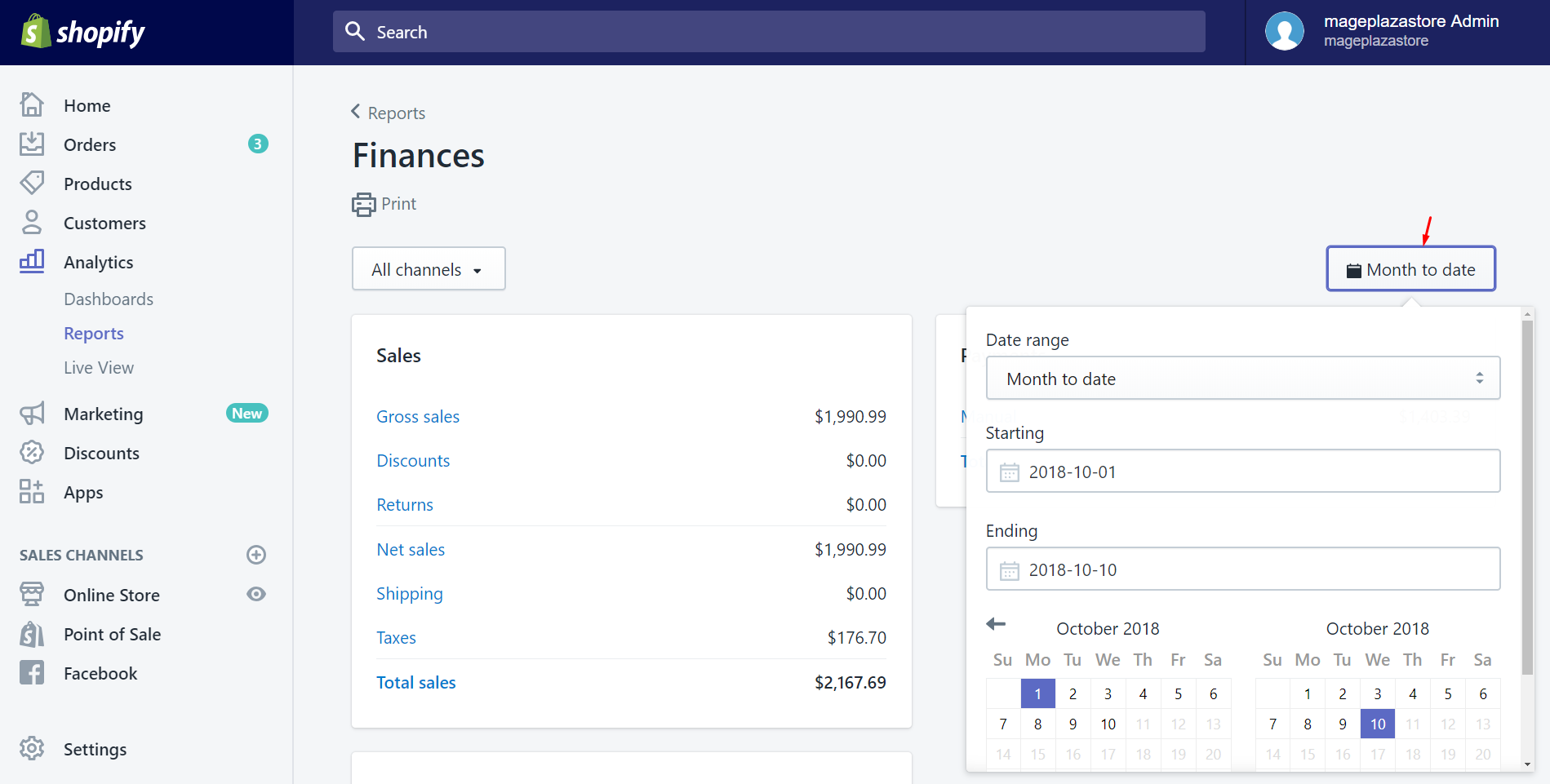 Summary
Above is a detailed article about how to view the Finances summary page. After following this, hope you will find out which is the best orientation for your online shop based on the report data. You are also encouraged to read another writing named how to view the overview dashboard because this takes full effect for your researching.