Resetting passwords seems to be familiar with us all. By now, one person can possess a lot of accounts and passwords. Therefore, after waking up and starting a new productive day, forgetting a password is not an unusual situation in the modern day. There are also many other reasons that can make your customers need/have to change passwords, such as security.
In this article, we will find out how to reset your customers' passwords on Shopify, in case they got trouble, one day not so far.
How to reset your customers' passwords
Step 1: Go to Customers
Before continuing through all these steps, keep it in mind that your customer needs to activate an account on Shopify first. If there is no account with a password from the first place, then what do you have to reset?!
After logging in and accessing Shopify admin interface, take a look at the menu list on the left side of the screen. At there, you will have to click Customers.
Step 2: Select your customer
By clicking Customers, a list of customers will appear. In here, you can select a customer who needs to reset the password.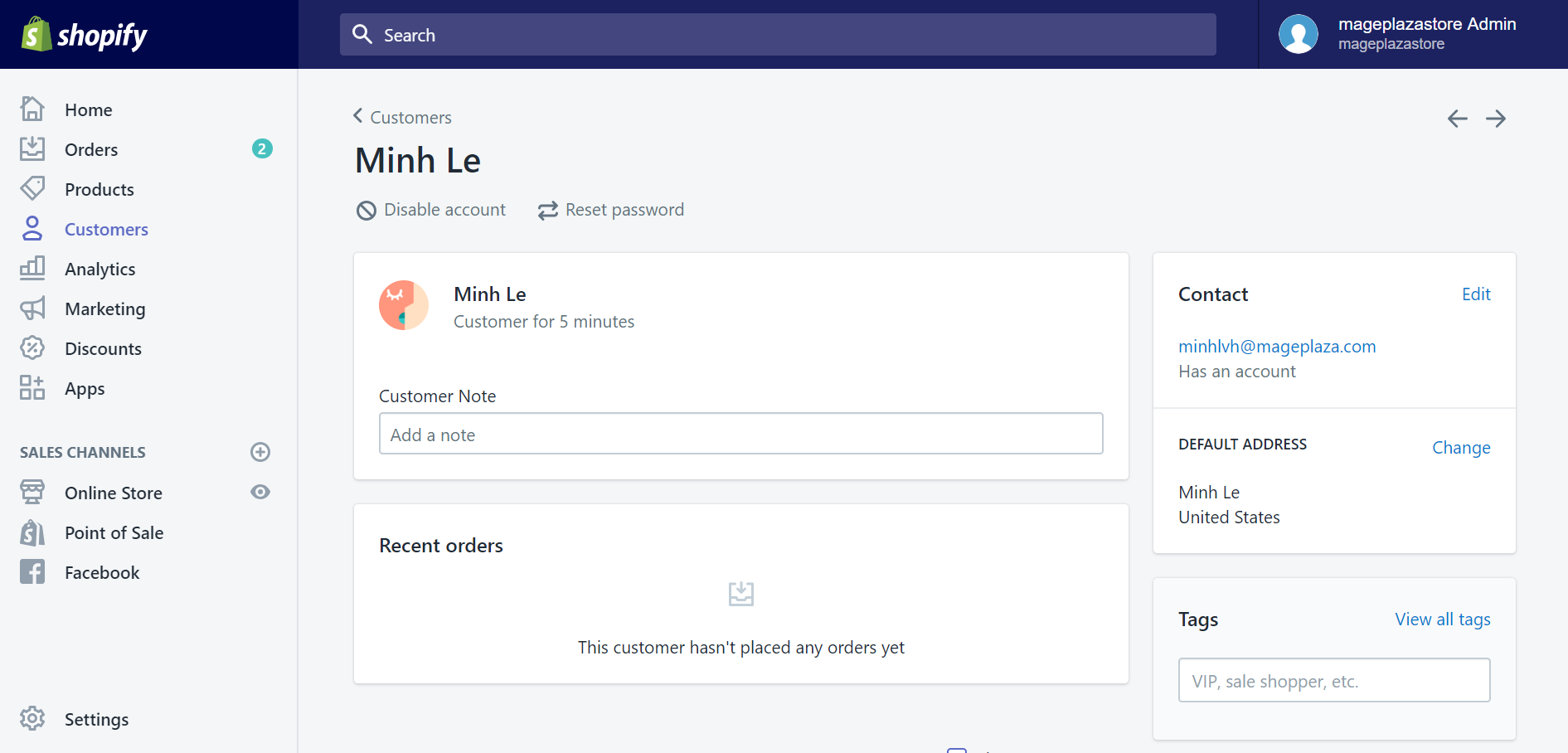 Step 3: Reset password
After choosing your customer, you will be directed to a page showing all information relevant to the selected customer. In order to reset the password, you have to click on Reset password line with reverse-arrow icon beneath your customer's name. You can easily find it. To customers who have not activated account yet, the Reset password line will not be there.
After clicking on the line, the Reset password window will appear. Click Reset password button at the bottom of the window to confirm, and an email will be sent to the selected customer with instructions right after.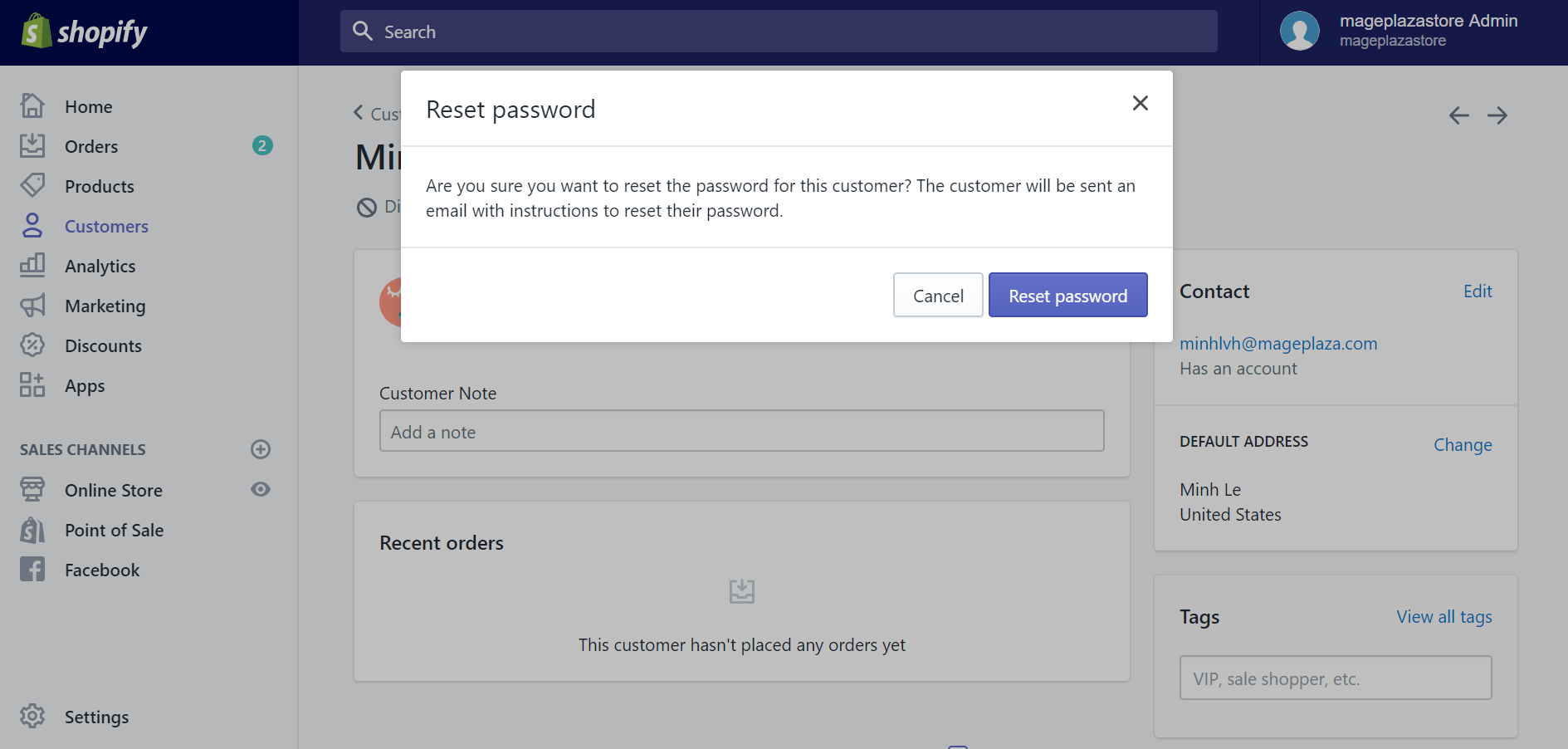 Summary
Resetting your customers' passwords is very simple to operate, and it is also an important security issue you need to take care of. Helping your customers solving their issues in need and right on time is the best way to demonstrate you are always available to provide a good customer care service.