Shipwire is the cloud-based platform which powers your global logistics network. This platform includes various tools to help you grow and manage your business.
In the previous post, I have shared with you guys the easiest way to activate Shipwire service, if you have not read that post, click here to view it.
Below I have prepared some steps on how to activate Shipwire on Desktop to help you understand easily.
In some cases, your account setup might be a bit different from the instruction which I have provided. So if you face any difficulty, I suggest that you contact directly to Shipwire. When you do that Shipwire will offer you a step-by-step setup guide to support you.
How to configure new products for fulfillment by Shipwire
Step 1: Add new products
To configure new products for fulfillment by Shipwire, the first thing you will need to do is adding a new product. If you have forgotten how to add a new product, click this link to read all the steps one more time.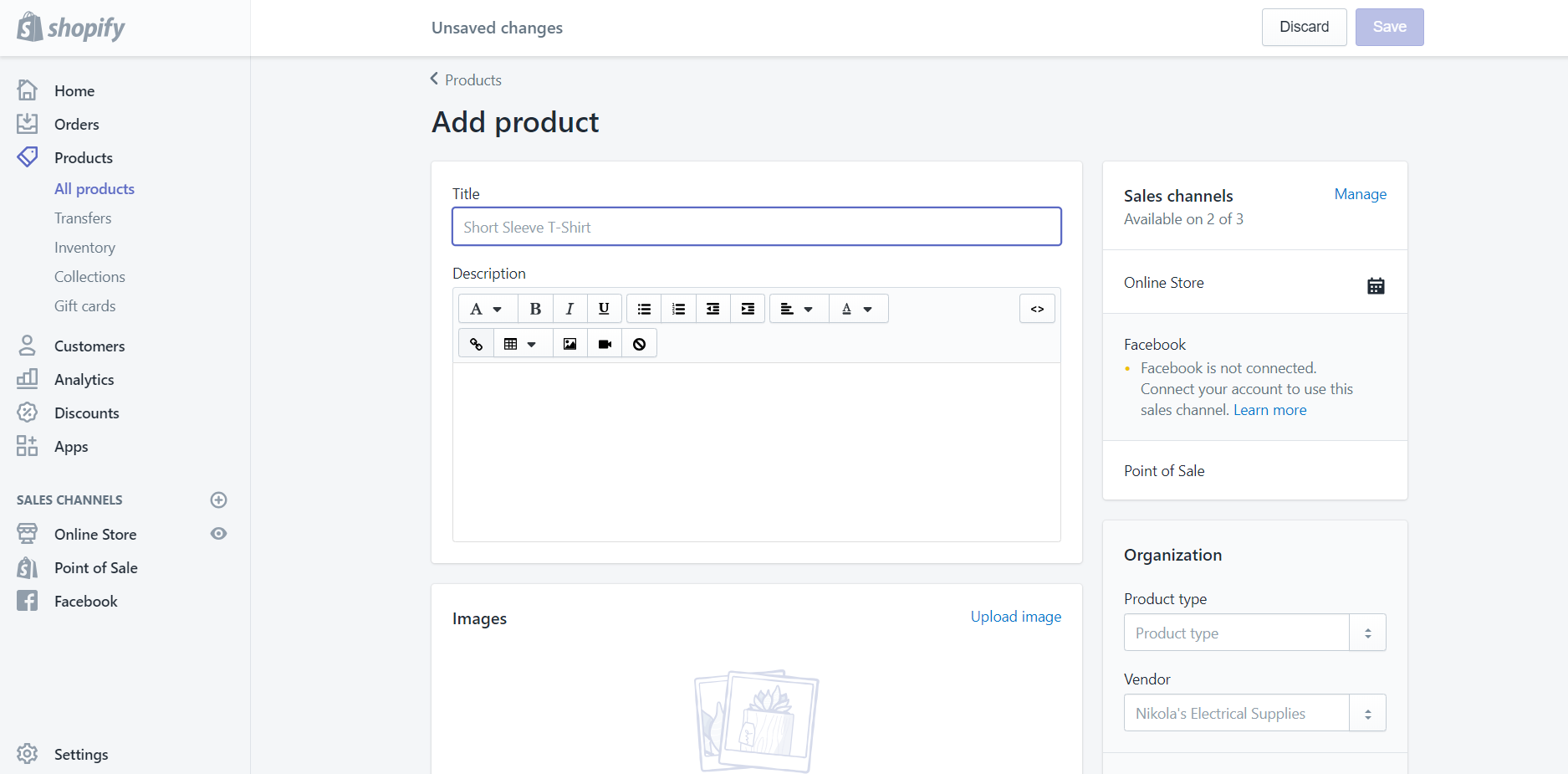 Step 2: Select Shipwire App
In the add product screen, you will need to scroll down to the Inventory section. In this section, you will see a dropdown list called Fulfillment service, choose Shipwire App.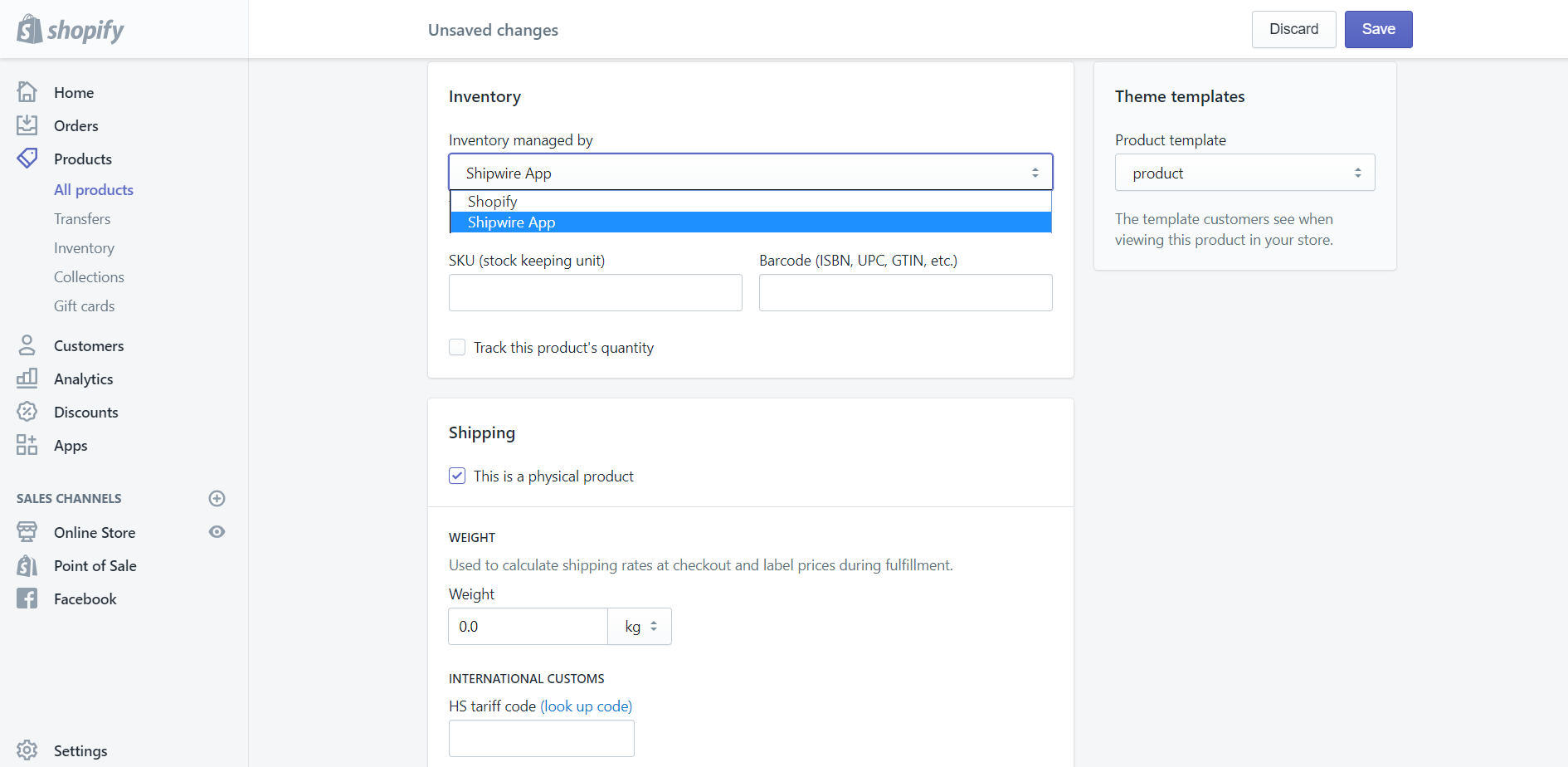 Step 3: Enter Weight and SKU fields
After finishing the above step, you need to enter the Weight and SKU of that product. Make sure that the values that you have entered have to be correct, which means that it must match the ones that you used in the product catalog of your Shipwire.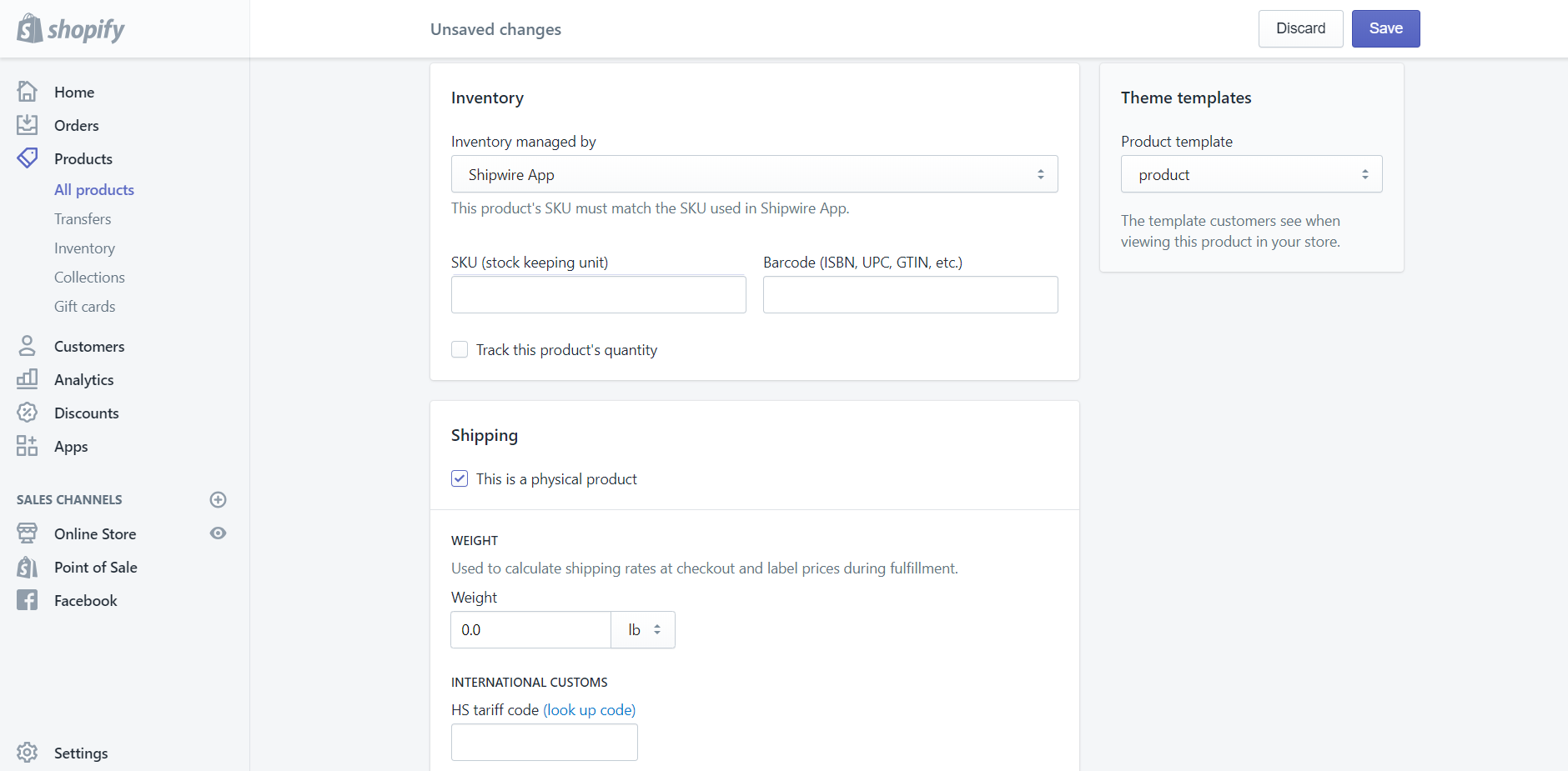 Step 4: Select Shopify tracks this variant's inventory
Subsequently, in the fourth step, you will first have to find the Inventory policy drop-down list. Once you have found it, select the line Shopify tracks this variant's inventory.
Step 5: Save
When you have finished all the above stages, the last thing you will need to do is clicking on the Save button to apply all the changes that you have just made. If you do not click save, all the changes which you have made will be lost.
Conclusion
Above is the brief instruction which I have prepared for you on how to configure new products for fulfillment by Shipwire on Shopify. I hope that this tutorial will become helpful you and your crew. To read more posts about adding and managing domains, you can go to our website by clicking this link